Motorcycles - Ernie Dube
The Bike at Night
This a picture of Ernie Dube's 1100cc Honda Goldwing.
Scroll down through this series of pictures of Ernie's Goldwing with the led lights at night.
This is an extensively customized motorcycle.
For general non-specific make motorcycle tech questions there are quite a few answers on this website.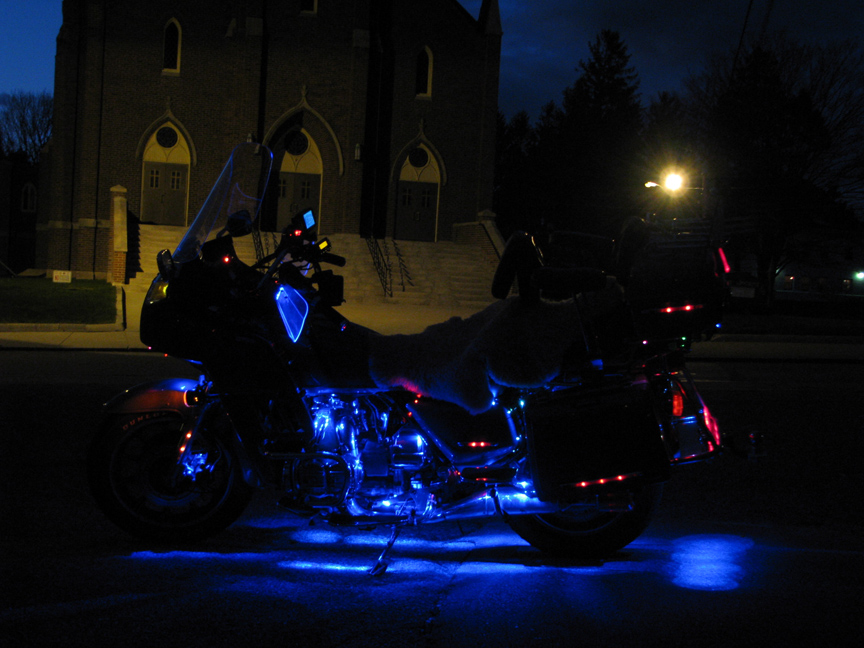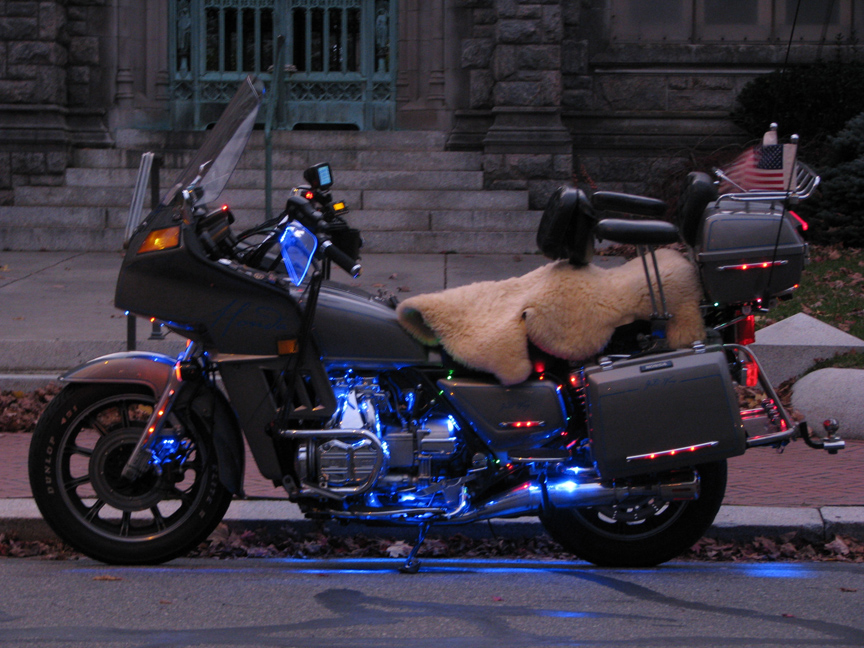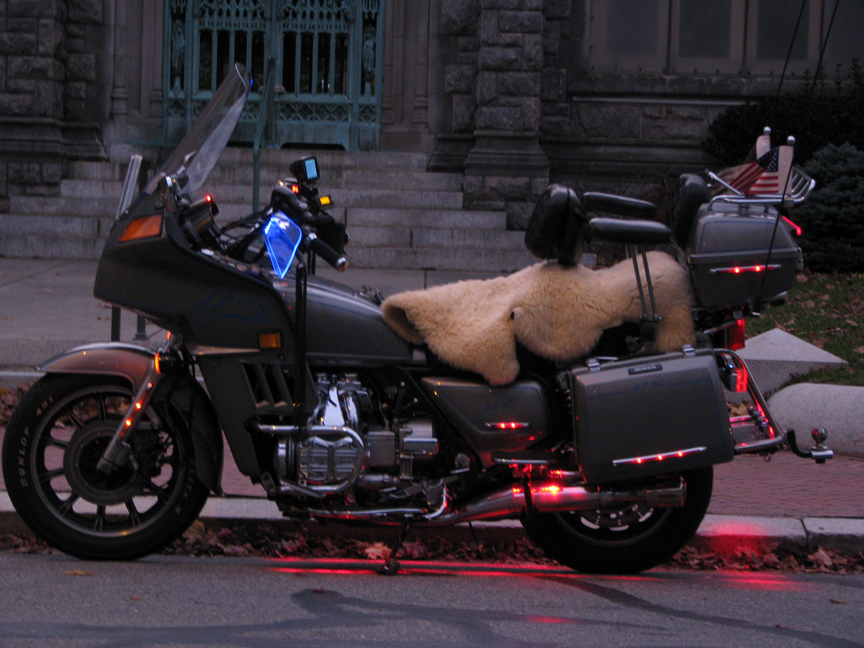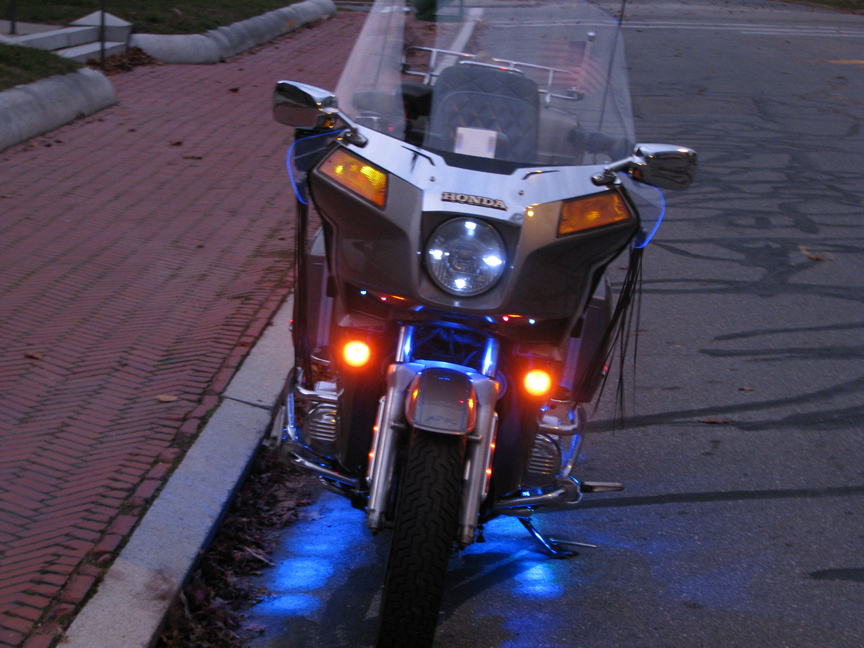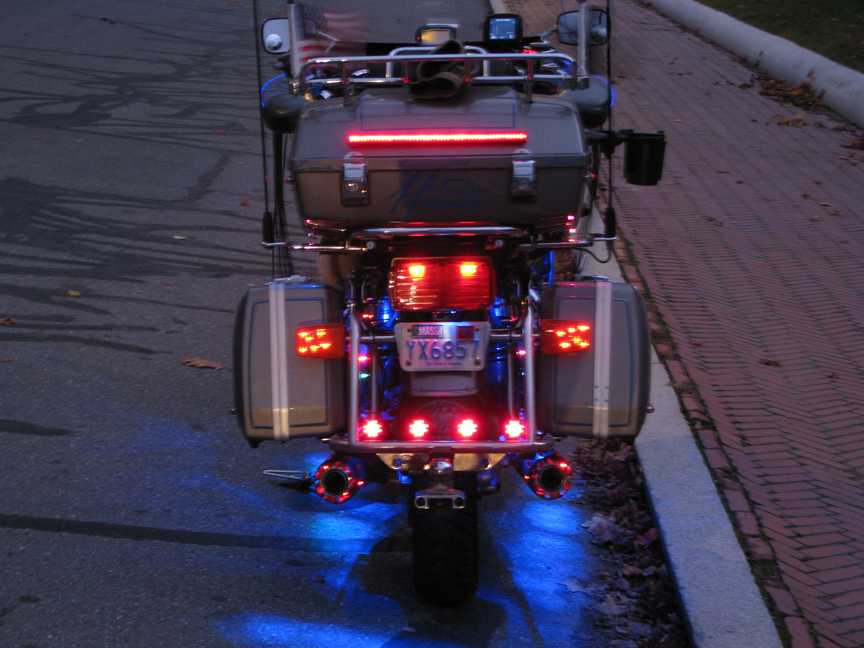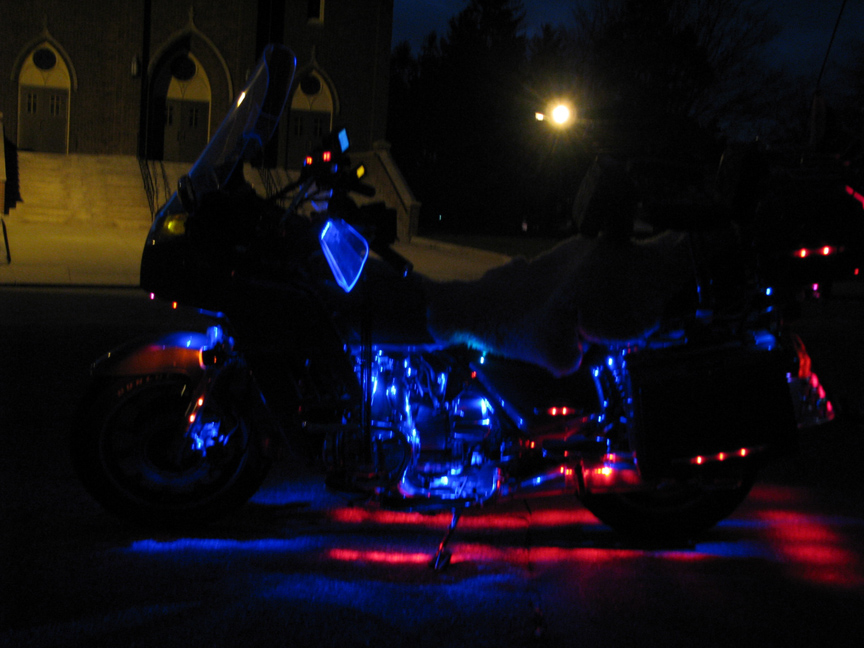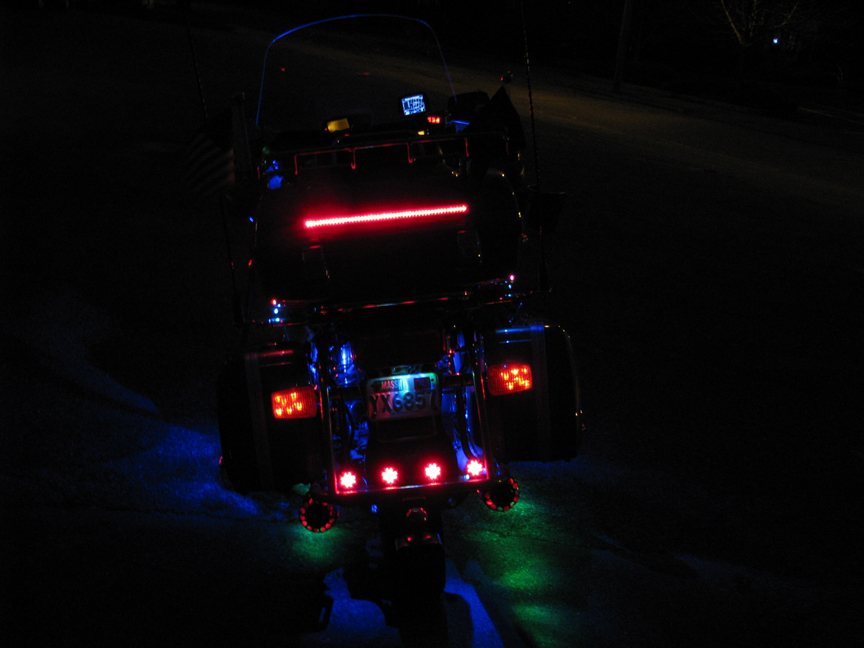 "Light Emmiting Diode" lights on Ernie Dube's custom bike
The Author - Roger Chartier