In my travels through Quebec,
I took the opportunity to indulge in "Poutine".
It's a local dish or side dish made from french fries, a gravy made from light chicken, veal or a turkey, and bits of fresh soft cheese curd.

Poutine is a local invention from the countryside folks.

Various stories make claims of the origin, but it did not appear before the 1950's.

Drummondville, Victoriaville and Warwick all are mentioned as places of origin.

Personally I find it to be a great dish. I got this one at a road side hot-dog stand. Cholesterol? Don't ask.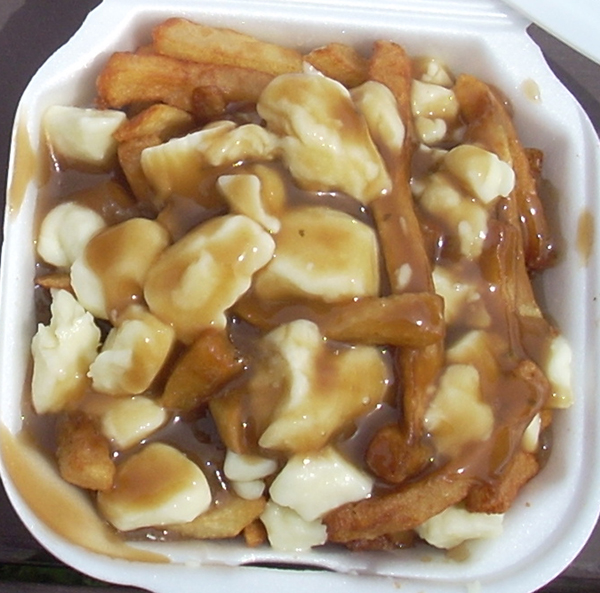 Here is the road side stand.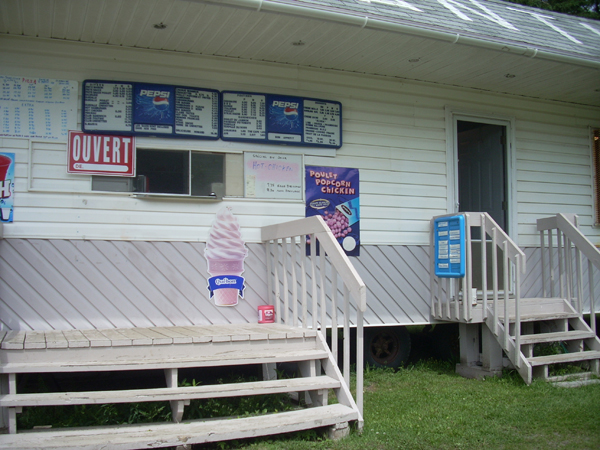 Roger Chartier - July 2011