What is Poutine?
In my travels through Quebec,
I took the opportunity to indulge in "Poutine".
It's a local dish or side dish made from french fries, a gravy made from light chicken, veal or a turkey, and bits of fresh soft cheese curd. Some folks don't know what a cheese curd is.

For those who might want a bit of explanation here it is:
Cheese curds, are the solid parts of curdled milk. Some people eat them alone and some use the curds in cooking dishes most often in the Gaspe area of Canada and the northeastern and midwestern areas of the USA. Some folks like to call cheese curds "Squeaky Cheese".

Those who make cheese wheels or blocks of Cheddar Cheese and then age them to supposed perfection have to start out with the midway product - curds. Curdled milk produces curds. Fresh cheese curds have a slightly rubbery texture and squeak when you eat them. They stay fresh only for a day or so.
Poutine is a local invention from the Gaspe Canada countryside folks. Various stories make claims of the origin, but it did not appear before the 1950's. Drummondville, Victoriaville and Warwick, all in Quebec Province are mentioned as places of origin.

Personally I find it to be a great dish. I got this one at a road side hot-dog stand. Cholesterol? Don't ask.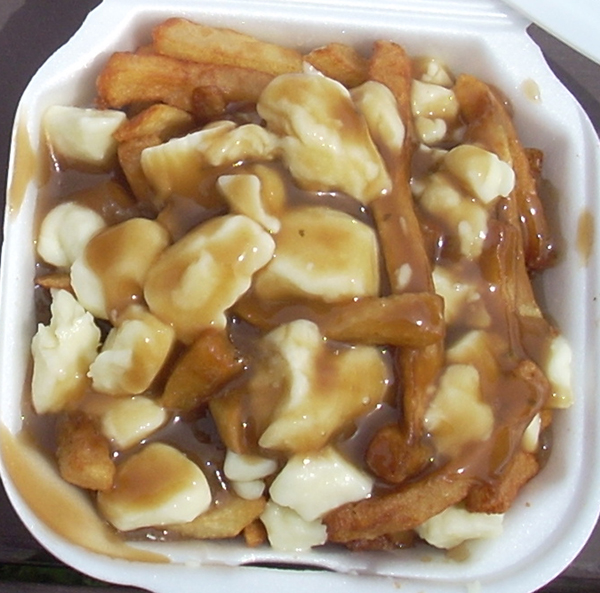 Here is the road side stand.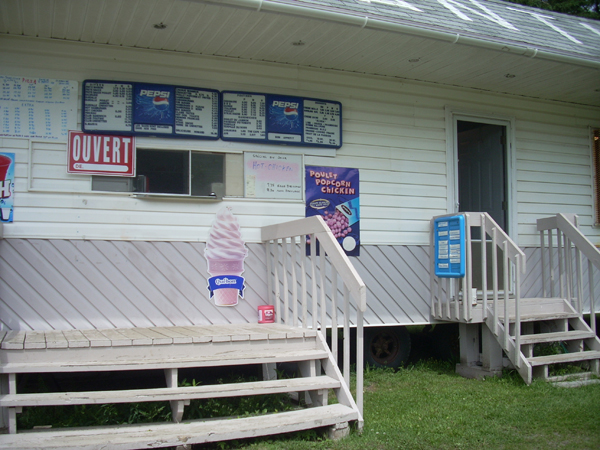 Roger Chartier - July 2011

The Author - Roger Chartier