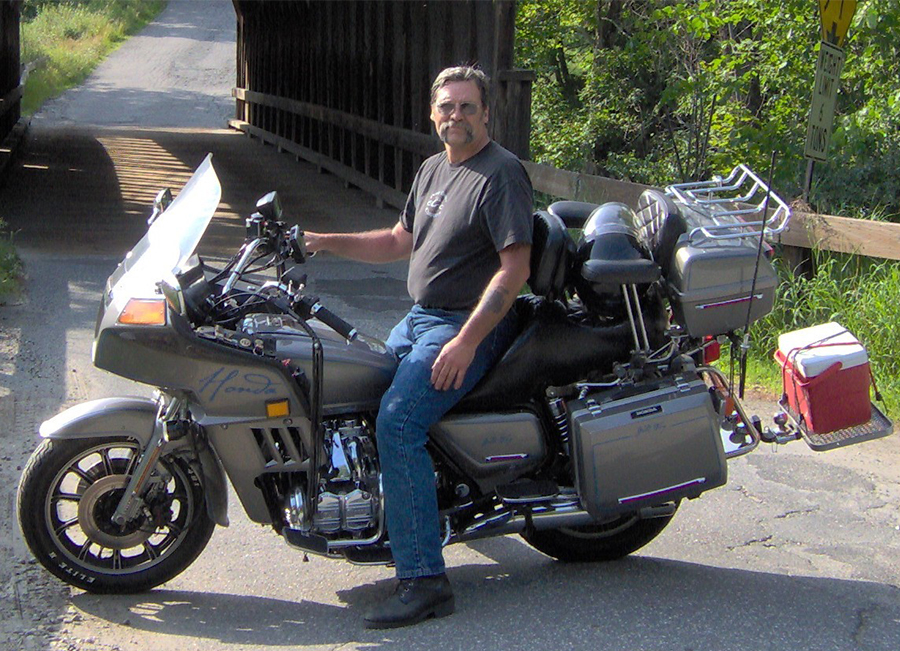 Last weekend, I really needed to clean my bike after my version of the "Iron Butt".
When I got to the tires I panicked. I had no white wall cleaner!!!!
I guess my son used it all up and figured it would be cheaper for him if I bought more.
So trying to figure out what I can use I came across some "Fast Orange" hand cleaner.
I thought that if it can take the crud off my hands it just might work on the tires.
I tried it and guess what, it worked!!! It did a fantastic job. I never seen the letters as white as they are now.
What I did was, I put some on a hand brush and lightly scrubbed the sidewalls.
When I got both sides done then I rinsed the tire while wiping it with my hand. I couldn't believe the results.
When the tires were dry I put a fresh coat of tire shine on them.
They look brand new. The hand cleaner does a great job on black walls too.
I mentioned this new discovery to my friend this week when he came back from the Harley Rendezvous.
I guess he'd been camping in the mud so his bike looked like that too.
He tried the hand cleaner on his wide white walls and it worked just as well as it did on my bike.
I don't think this hand cleaner will hurt the tires because I use it 6-7 times a day on my hands and they are ok.
I don't think I will be buying any more tire cleaner in the future and I will definitely keep this secret from my son.
So if you should happen to see him, keep this to yourself. If I have to buy another container soon, I'll know you told him.
Ernie