Motorcycles - Ernie Dube
Tech Tip: Piston Burning
For general non-specific make questions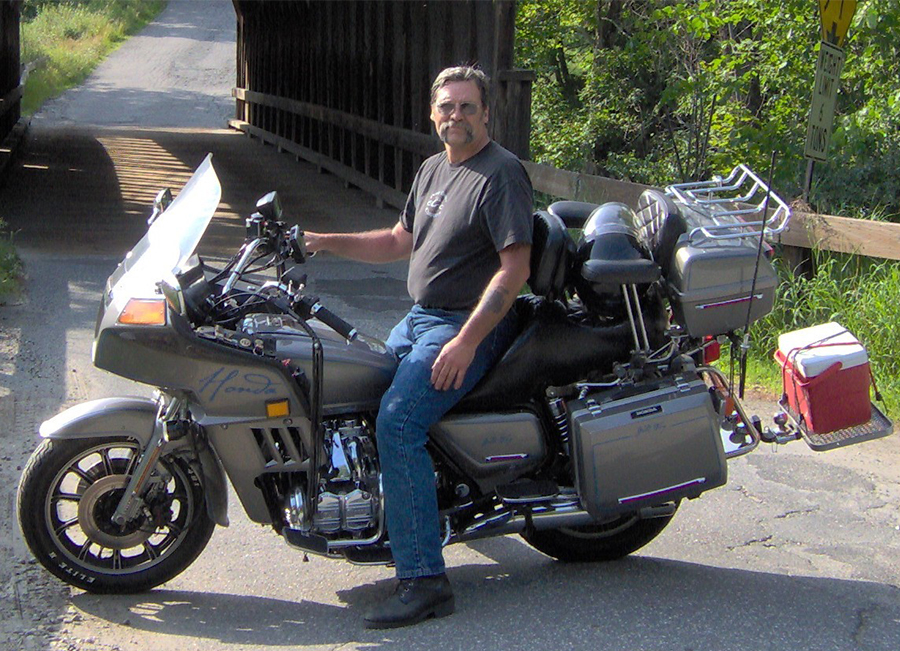 Most of the older bikes have the old style point & capacitor system that control the spark to the spark plugs.
If the ignition timing is off, this could cause the spark plug to spark at the wrong time or spark to long.
The spark plug can actually burn hole through the top of the piston and cause a severe loss of compression to that cylinder. Another cause for it would be overheating. In air obstructed cylinders, ones that are hidden behind something like a front tire, another cylinder, etc. require a different set up.
Usually this requires a larger jet in the hidden cylinder to allow more fuel into the cylinder to cool it.
Running a cold plug also helps. When a hole is burned, this causes the motor to run ruff and if you have a 2 cylinder motor, you will only have one cylinder to run on.
Other problems are the melted aluminum is somewhere in the sump of the motor so it could cause other internal damage to the bearings and gears.
Engine oil can be passed through the hole out the exhaust pipe, causing the motor to loose all its oil. If this happens to you turn off the motor immediately.
Most two cylinder motors will not start with the loss of a cylinder. Tune ups on the motorcycles are most important.
Ernie
The Author - Roger Chartier