Tooth Whitening
Tooth whitening at my home is done mainly with hydrogen peroxide.

You can save money on whitening your teeth.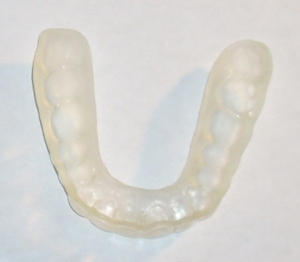 I had at one time many years ago paid a dentist to make a tray and set me up with a procedure using an expensive gel to lighten and increase the brightness of my teeth.
While the tray for my upper teeth was very useful, I found that the whole thing was too expensive with the cost of visits, and other ways the dentist had to pay for his luxury vacation homes etc.
I felt that I was a victim, and I wanted whiter teeth for all of my life, so I devised a method using the tray with hydrogen peroxide and baking soda.

You can use some plastic wrap material to hold the paste of peroxide and baking soda in place against your teeth and save some serious money on the cost of a custom tray being made.
I use that to brush my teeth with, as well.
Rinse, rinse