Lot's of very useful information to solve your problems as far as dealing with many of the typical problems and some not so typical problems that we run into when working on a computer.
Web Hosting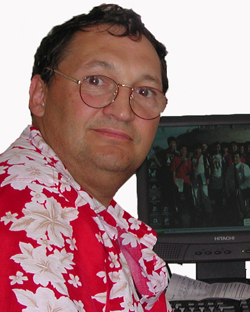 by Roger Chartier:

Is a service that stores your website on a server for it to be accessed by the internet.

The web host companies provide space on a computer called a server that is accessible 24/7 (if they are on the ball)

Create your website with software for that purpose and get in touch with a good web hosting company.

The better support, the more help you get. Often at first you are publishing your site and need some help.

Tech support can or should be able to answer your questions and manage a few settings here and there.
Disclosure:
I am compensated for my reviews. Click here for details.
If you don't have the software, a lot of hosting companies offer simple, free web site building software and other goodies as incentives.

There are a myriad of web hosting companies that offer just about any amount space and levels of quality in support. The old adage, "You get what you pay for" does apply to an extent here.
You have to spend a little time shopping for the hosting service that will be right for you.
I have had bad luck with a few hosting companies over these many years and learned a few things to avoid.
One is, don't buy less service or poorer service than you will need in the end, or you will have to relocate your site to someone who can provide it if you expand.
Read the scoop from different companies and become familiar with the terms used.

I have been using Hostmonster for the past 8 years, and they are solid and reliable.

I have 125 websites and several blogs (more to come) with them, and I am very happy.

You can look at their website if you like.
Here is a link. Hostmonster Link.
A few new pages are here for your perusal. read, learn and make good decisions
Disclosure: We are a professional review site that receives compensation from the companies whose products we review. We tested and reviewed the web hosting sites ranked here. We are independently owned, and the opinions expressed here are our own.

Web Hosting signup
Single domain web hosting Dedicated server web hosting Multiple domain web hosting
E-commerce web hosting Best web hosting Cheap web hosting Free Web hostingBitTorrent
Roger Chartier
Disclaimer - Privacy Policy The Author - Roger Chartier